Upcoming Events
April 21-23. Smithsonian's Earth Optimism Summit in downtown DC. Rachel Bynum will be presenting there on April 21. Her talk will be based on this video.

Sunday, April 23, 3:00 p.m., at the Little Washington Theatre. Mark Twain Revisits Rappahannock, in another of his reincarnations, called Frank Dixon. This will be a fundraising event for UUBRidge and the Rappahannock Food Pantry. Please mark it on your calendar. Tickets can be purchased online at www.rappahannockpantry.org or from Emery Lazar after Sunday services.

Saturday, April 29, UUBRidge Environmental and Social Justice Committee members are promoting participation in the Climate March in Washington, DC. Bus transportation (with onboard restroom) to and from the March, leaving the Sperryville Schoolhouse at 7 a.m. The Sierra Club is assisting us in planning for this bus transportation. Seats cost $35; however, several seats have been donated, so don't hesitate to inquire if you are financially challenged.
Call or email Ellie Clark
(H-540-987-3978, C 540-316-7104
or blessingsfromellie@gmail.com) or Elizabeth Lee (540-987-1002, elee@bioholistic.com) to reserve your seat. NOW is the time to be counted!

---
Sunday Services Begin at 10:30 a.m.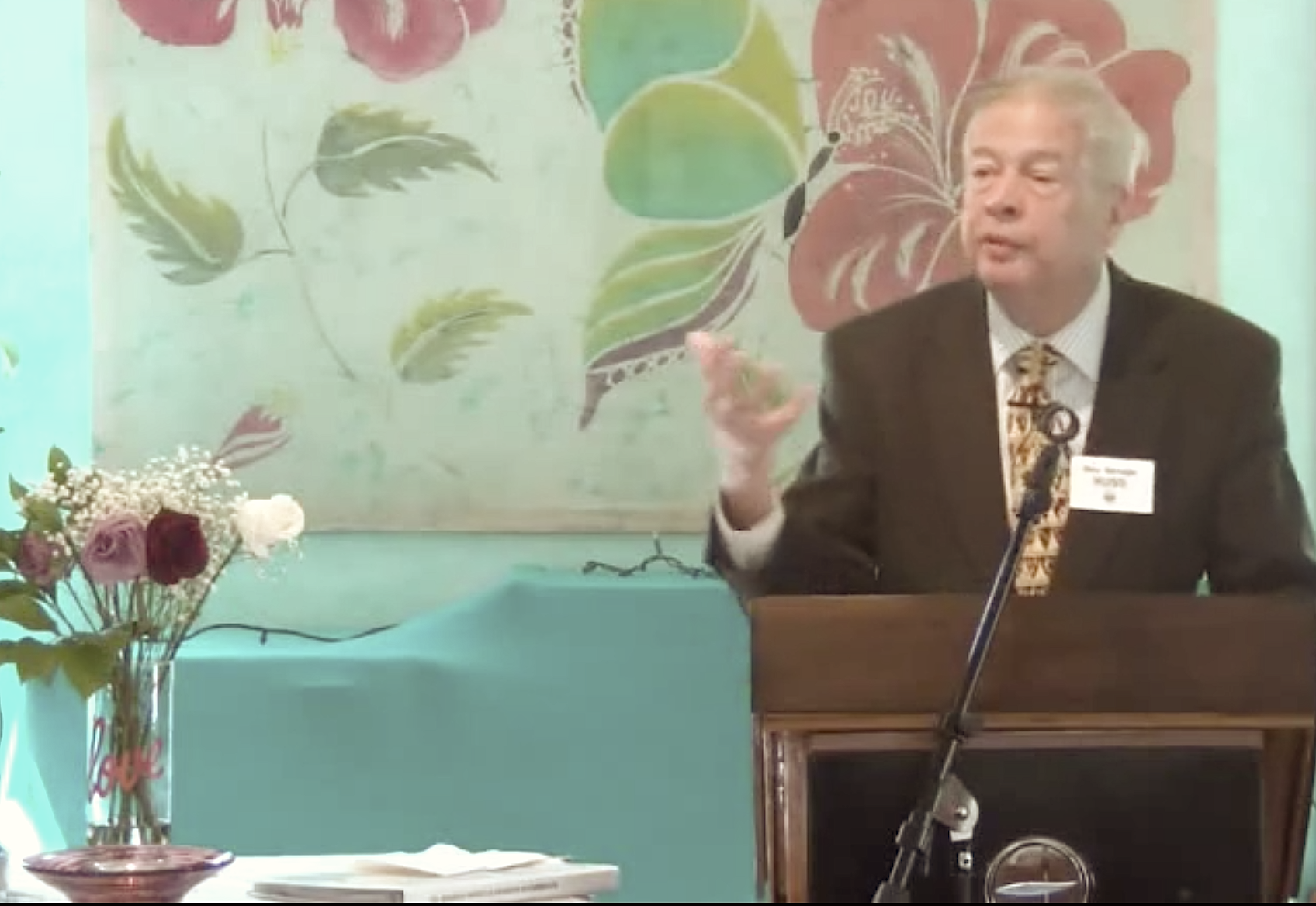 On behalf of the entire congregation, I bid you welcome to the Unitarian Universalists of the Blue Ridge.
We gather with our doubts as well as our convictions, with our fears and our hopes, with our failures and our aspirations, with our sorrows and our joys.
Whether you are joining us today for the first time, or you've been with us since this congregation's beginnings in 2008, you are welcome here.
Whatever the faiths you have now – if any – or whatever your heritage, you are welcome here.
Whoever you are and whomever you love, you are welcome here.
However you arrived at this beloved place, you are welcome here.
Services
All Services Start at 10:30 AM
April 16, "Retelling the Easter Story," Rev. Russ Savage
"Last week we heard the story of Passover, the ancient story of release from bondage, told in a new way. On this Easter Sunday, we will re-examine the ancient story of Easter to see what message it might have for us today.
All are welcome. Entrance is the stairs/ramp on the right as you face the building. A social hour follows the service. Contributions of finger food are welcome. Dress is casual.
An adult is available on request to provide care to your infant or toddler during the service. If your child is restless, feel free to move to the comfortable lounge area through the double wooden doors.
Religious Exploration, April 16, 10:40 a.m.
The children will remain in the auditorium during the worship service.
---
UUBridge – March 12, 2017
UUBridge – February 19, 2017