Environmental and Social Justice Blog
The Environment and Social Justice (ESJ) Committee is a permanent committee of the Unitarian Universalists of the Blue Ridge, located in Sperryville, Virginia. We are guided by the principles of Unitarian Universalism, including acknowledging "the inherent worth and dignity of every person," the need for "justice, equity and compassion in human relations" and "respect for the interdependent web of all existence of which we are a part."
This month and next, we are introducing members of the committee. Although in-person meetings and many activities have been halted due to COVID-19 precautions, we do meet regularly when we can, both online and for physically distanced outdoor activities, such as trash clean-up and gardening.
Meet The Team
Lisa McQuail, Committee Chair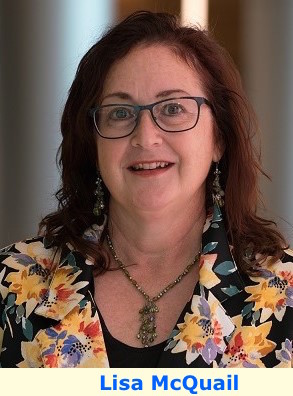 Lisa feels honored to chair this Committee. Through the example of her maternal grandparents, both Tennessee natives, she became an advocate for the Environment and Social Justice at an early age. Her grandmother was so interested in other cultures and religions that whenever she visited Lisa's family in the D.C. area, she would stop and interview various people on the National Mall, especially if they were in their National dress, and would then write about each person for her hometown newspaper.
When Lisa spent time in Tennessee, her grandfather explained that he did not use chemical fertilizers or pesticides on his two-acre garden—he gardened the old way, and he knew how to make it work. He gave away most of the produce to his family and friends and people in need. A steady stream of young "hippies" from the nearby offshoot of "The Farm" commune came to study organic gardening at his feet. He had a collection of Native American artifacts found in his home garden on what used to be his father's farm and sorghum operation, and from his own farm down the road. Lisa was soon finding her own artifacts all through "the hollow," and spent hours in the "branch" gazing at crawdads and fish in the water and, on the hottest days, snakes literally hanging over the water from the trees. All of these early experiences with her grandparents led Lisa to become an archeologist and anthropologist and a lifelong nature and organic-gardening proponent.
Mark Malik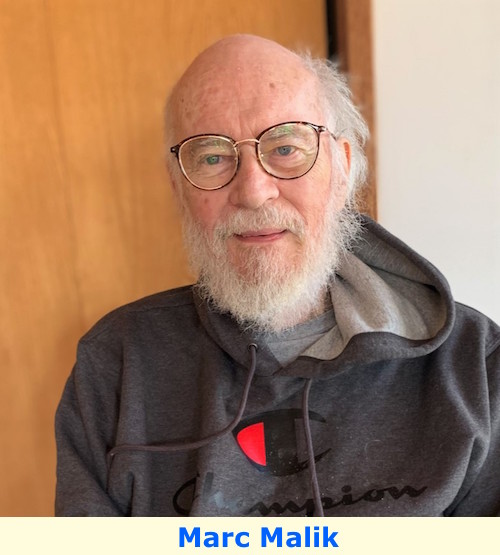 Marc studied at the University of Wisconsin, Madison, where he earned an MS degree in Landscape Architecture. During his 30-year-career with the National Park Service, he helped evaluate, plan, design, and construct numerous facilities, including the Limberlost Trail in Shenandoah National Park, an ADA-compliant accessible trail. Since retiring in Rappahannock County, Marc has volunteered with and helped lead conservation organizations, including RappFLOW and the Old Rag Master Naturalists chapter. When the Unitarian Universalists of the Blue Ridge congregation was established in 2009, he was the first chair of the Environment and Social Justice Committee. He has led numerous hikes and outdoor activities with UUBRidge members. Using locally harvested wood, he also built the lectern for the pulpit used by the congregation for in-person services. Marc and his wife Laurel were happily married for 50 years, before her death in December 2020.
Bridget Harrison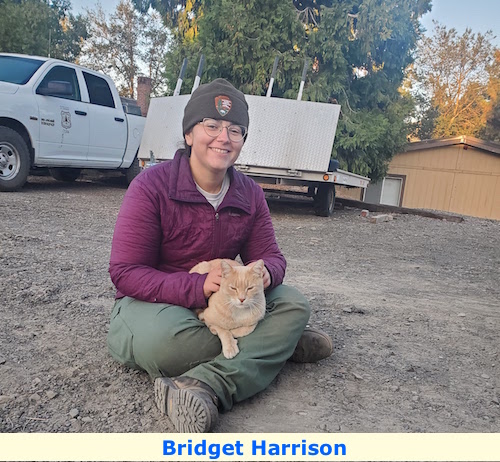 Bridget studied at McDaniel College in Westminster, Maryland, receiving a bachelor's degree in Environmental Studies with a focus on policy. She has worked in the Southeast and in Virginia treating and removing invasive plants, and occasionally serves as a collateral-duty wildland-firefighter. She is a biological science technician and Habitat Defenders volunteer coordinator at Shenandoah National Park. In her spare time, Bridget enjoys gardening, hiking, and searching the forest for interesting plants and fungi. She hopes to continue her career in the field of Natural Resources to have a positive ecological impact and encourage good land stewardship.
.
Bonnie Dixon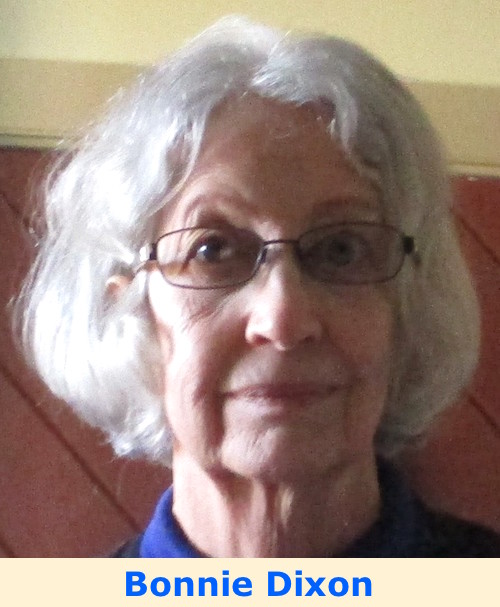 Born in Washington D.C., Bonnie grew up in Maryland near Andrews Air Force Base and attended the University of Maryland. Trips to her grandparents' cattle ranch in Arizona and visiting family in North Carolina allowed her to develop an appreciation for the natural beauty and cultural diversity of our country. While married to an American serviceman, she lived in England for three years and became a mother.
Later, as a divorced mother, she worked for several businesses and organizations in secretarial, administrative, and management positions, while pursuing her lifelong interest in art. After marrying again, hoping to connect art with love of nature, she earned a certificate in Landscape Design from George Washington University. She attended art classes at the Torpedo Factory Art Center in Arlington, started an office recycling program where she worked, and did volunteer work editing and contributing to a Sierra Club newsletter.
After retirement, Bonnie and her husband Frank moved to Madison County, where she became a Master Gardener and turned again to art. She designed the cover for Frank's book, Spinoza's God. She has volunteered at the Share Shed, a recycling program in Madison County through Rural Madison, a volunteer organization. Bonnie became involved with the ESJ committee as a member of UUBRidge and defines her spiritual practice as Religious Naturalist.
Milda Valvada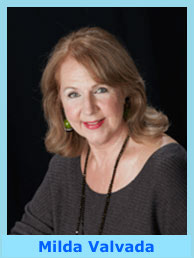 Milda is the owner of Soirée Celebrations and plans events and celebrations, including fundraising for conservation organizations. She serves on the Board of Directors of the Friends of Rookery Bay, working with the Rookery Bay National Estuarine Research Reserve to protect Southwest Florida's coastal environment. She is also a board member of the Friends of the Everglades, which was founded by environmentalist Marjorie Stoneman Douglas. Milda became a member of the UUBRidge and the Environment and Social Justice Committee in 2020. Originally from Washington D.C., she has been splitting her time between Florida and Rappahannock County but recently moved to Virginia, where she wants to become involved in the ESJ committee's activities. She is particularly interested in the Black History Trail project that is in the planning stages.
Jay Allen
Jay grew up in an outdoorsy family in California. He is an avid reader and advocate for simplicity and exercise. He writes our regular SimpliRural blog posts.
SimpliRural: Fit By Nature
by Jay Allen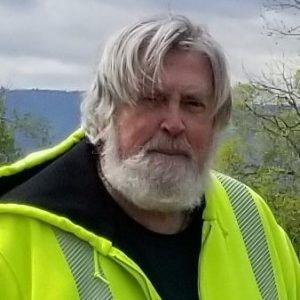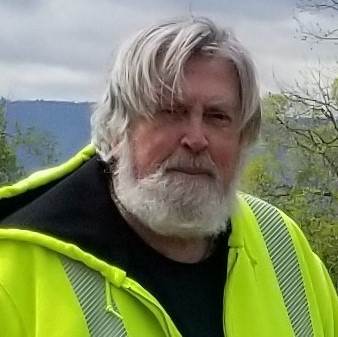 Hello, All!
While we are still in the throes of COVID-19, the book Fit by Nature by John Colver with M. Nicole Nazzard (published in 2011) was ahead of its time in advocating the replacement of gyms with Nature as our workout setting. Body-weight exercises abound, with natural objects becoming the tools of your trade.
There are four main tenets underpinning the value of this natural program working for you. First, this program, called AdventX, is a 12-week outdoor-fitness program. It is comprehensive, covering nutrition and safety. Working with a buddy or in a group is crucial.
Having a fun attitude is another tenet. If you expect to have fun and do have it, you are much more likely to stick with the 12-week cycles. As an aside, this writer was a "cross-fitter in my distant past. While I was impressed with my strength gains, the hypercompetitive nature of that regimen led to new injuries and the exacerbation of old ones.
The authors of the AdventX program emphasize that each of us controls the intensity of the workout and avoiding goals that take over control of our general life.
Variety is the fourth tenet of the AdventX training program. These exercises include a cardiovascular endurance workout, done at pace that would allow a conversation between you and a buddy. A cross-training workout combines strength training via body weight and cardio endurance thru movement that elevates the heart rate to a level safe for you. A "Cornerstone" (so named by the authors) of the program is the longest, once-weekly workout, to introduce and practice fundamental movements to avoid injury and promote movement efficiency.
Please contact me if you are in need of a workout partner!
To our readers: we invite you to use the comments section below not only to give your thoughts on what you read here, but to recommend things to read, watch, or listen to related to environment and social justice. Also of interest are your own activities or accomplishments in the environment/social justice realm.