Events & Announcements
FREEDOM vs. LIBERTY: Click to Download
Annual Pledge Season is upon us. Together we are stronger than we ever could be separately. We are stewards of this community. Our time, our talent and our treasure sustain this place. You will shortly be receiving Annual Pledge information from a UUBRidge Board Member. Knowing now what resources to expect next year allows us to create a sustainable budget. Please give generously and please respond promptly. We appreciate all you do.
Knitting Ministry Do you knit or crochet? Are you interested in joining a knitting group with others from UUBRidge?
A knitting ministry is a group of friends that will meet occasionally to knit prayer/comfort shawls and lap blankets for UUBRidge Members and friends.
Why are they called "prayer" shawls? Because they hold our "prayers" of positive energy for the person who receives a shawl.
Do shawls make a difference? YES! Recipients in other congregations say things like "when I go for chemo I take my shawl and feel that I am not alone." Another comment "thank you for the beautiful shawl. It is a reminder of the comfort and support that Unitarian Universalists of the Blue Ridge have given me."
If you are interested, please contact Kathryn Treanor at Outreach@uubridge.org.
Sunday Services Begin at 10:30 a.m.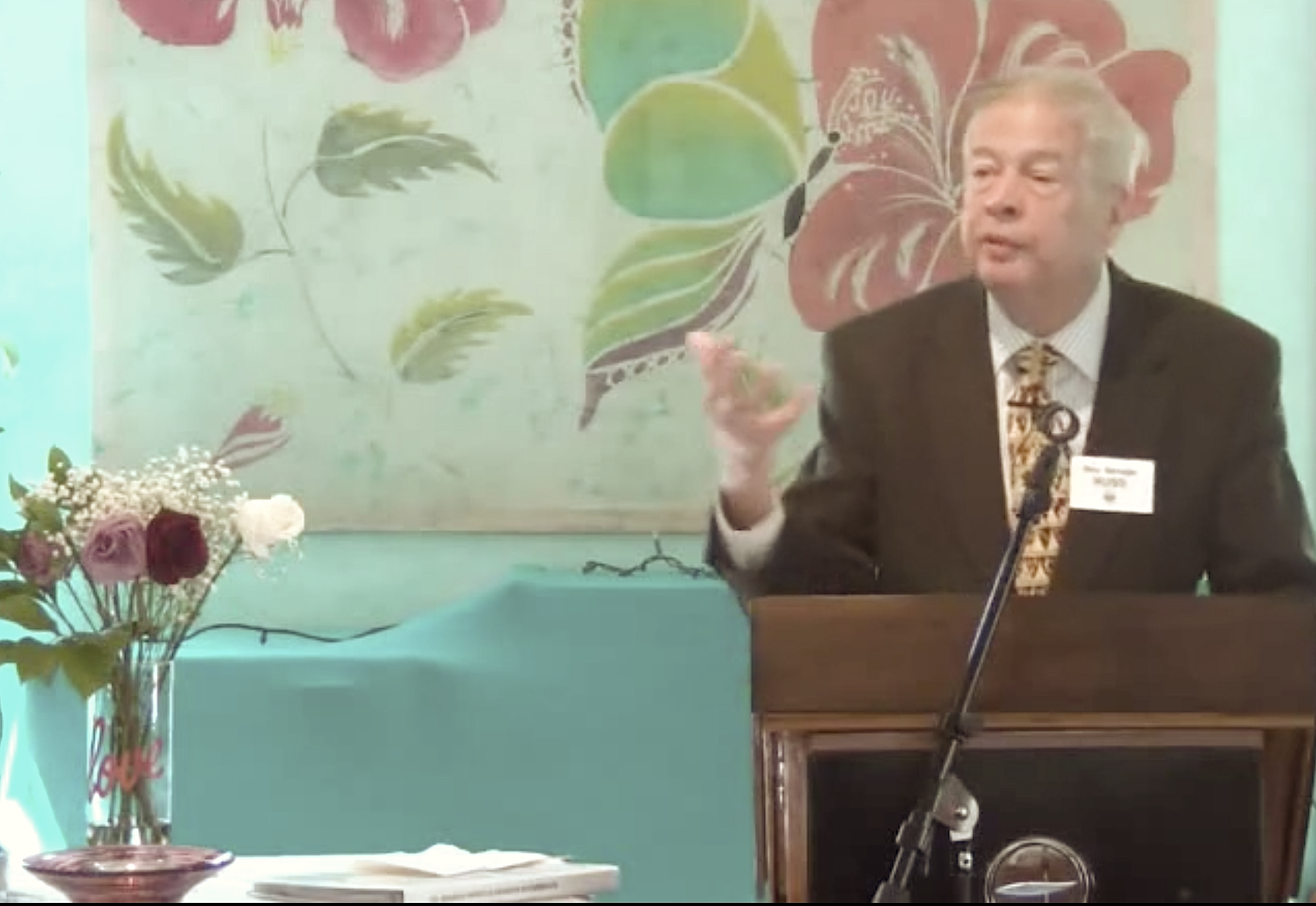 On behalf of the entire congregation, I bid you welcome to the Unitarian Universalists of the Blue Ridge.
We gather with our doubts as well as our convictions, with our fears and our hopes, with our failures and our aspirations, with our sorrows and our joys.
Whether you are joining us today for the first time, or you've been with us since this congregation's beginnings in 2008, you are welcome here.
Whatever the faiths you have now – if any – or whatever your heritage, you are welcome here.
Whoever you are and whomever you love, you are welcome here.
However you arrived at this beloved place, you are welcome here.
Services
All Services Start at 10:30 AM
May 13: Annual UUBRidge Town Hall Gathering. Each year we meet together to discuss our congregation – where we've been and where we are going. Nominees for the Board of Directors and next year's Nominating Committee are introduced, our budget for the next fiscal year is brought forward and we review any needed changes to our bylaws. All of these items will be voted upon during our Annual Meeting on June 17.
May 20: Stories We Tell Ourselves, Rev. Russ Savage. The way we think, speak, and act arises from the stories we tell about ourselves as individuals and as groups. Stories motivate and inspire us, but some of our stories are ignored or suppressed. Let us examine the phenomenon of who gets to tell the story, and what that means.
May 27: Buddhism's Four Noble Truths, Eightfold Path – Bob Treanor, Lisa McQuail, Gary Grossman, and Marcia Kirkpatrick will talk about the foundational Buddhist Teachings: The Four Noble Truths and the Eightfold Path.
June 3: Turning Back the Clock, Rev. Russ Savage and the Welcoming Congregation Committee. The last generation has seen tremendous strides in recognition and rights of the LGBTQ community. Marriage equality has become the law of the land, and acceptance of the LGBTQ community has become widespread. But recently some of those gains have begun to slip away. Bathroom laws and restrictions on military service are but two examples. Together with the UUBRidge Welcoming Congregation Committee, let's take a look at how the clock may be turning back.
All are welcome. Entrance is the stairs/ramp on the right as you face the building. A social hour follows the service. Contributions of finger food are welcome. Dress is casual.
An adult is available on request to provide care for your infant or toddler during the service. If your child is restless, feel free to move to the comfortable lounge area through the double wooden doors.
---
Earth was Given as a Garden