Events & Announcements
Saturday, Feb. 23: Clergy (and others) Talent Show and Spaghetti Dinner
Memorial Baptist Church, Sperryville, VA
5:30 PM
Sponsored by the Rappahannock Clergy Association, this event is intended to raise funds to support the work of the Rappahannock Benevolent Fund's Community Coordinator, Montse Vittitow. Montse has helped countless people in Rappahannock County, including some from UUBRidge.
This exciting event will be held at the Reynolds Memorial Baptist Church in Sperryville. They have a lovely, large gathering room. Admission is free, but bring cash, checkbooks and credit cards so you can make a generous contribution.
Originally the talent was just going to be the clergy, but we decided to open it up to anyone who'd like to perform. One church is going to bring its whole choir! If you have ideas for talent from UUBRidge, let me know!
Our minister, Russ Savage, will perform a previously undisclosed talent. No one knows what it is, and you have to be there to find out. Don't miss it!
---
FREEDOM vs. LIBERTY: Click to Download
Knitting Ministry Do you knit or crochet? Are you interested in joining a knitting group with others from UUBRidge?
A knitting ministry is a group of friends that will meet occasionally to knit prayer/comfort shawls and lap blankets for UUBRidge Members and friends.
Why are they called "prayer" shawls? Because they hold our "prayers" of positive energy for the person who receives a shawl.
Do shawls make a difference? YES! Recipients in other congregations say things like "when I go for chemo I take my shawl and feel that I am not alone." Another comment "thank you for the beautiful shawl. It is a reminder of the comfort and support that Unitarian Universalists of the Blue Ridge have given me."
If you are interested, please contact Kathryn Treanor at Outreach@uubridge.org.
Sunday Services Begin at 10:30 a.m.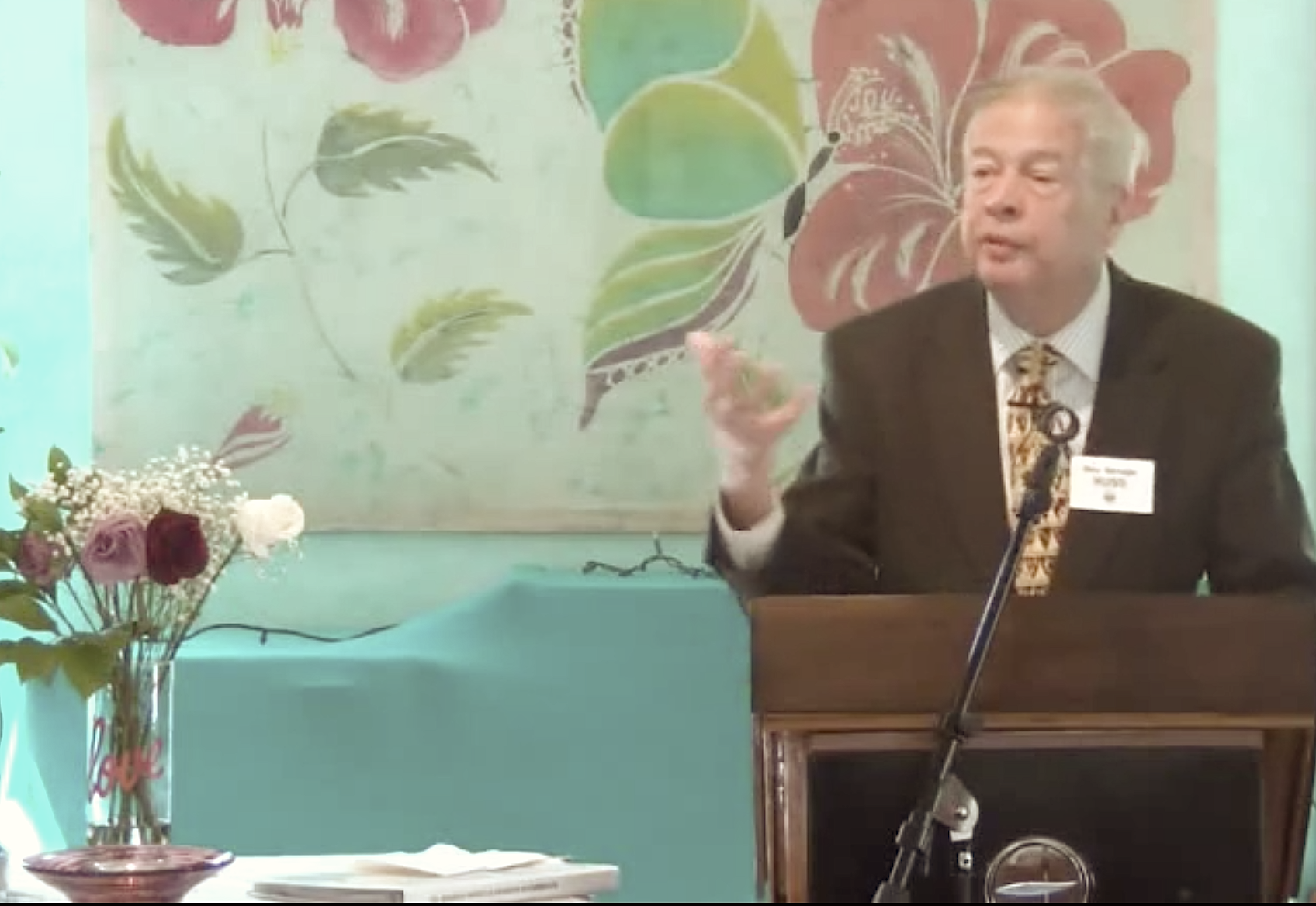 On behalf of the entire congregation, I bid you welcome to the Unitarian Universalists of the Blue Ridge.
We gather with our doubts as well as our convictions, with our fears and our hopes, with our failures and our aspirations, with our sorrows and our joys.
Whether you are joining us today for the first time, or you've been with us since this congregation's beginnings in 2008, you are welcome here.
Whatever the faiths you have now – if any – or whatever your heritage, you are welcome here.
Whoever you are and whomever you love, you are welcome here.
However you arrived at this beloved place, you are welcome here.
Services
All Services Start at 10:30 AM
February 10: White Supremacy, with Rev. Russ Savage. We tend to think of the term "white supremacy" as describing the activities and beliefs of groups like the Ku Klux Klan or the Aryan Nation. Indeed, white supremacy is the goal of groups like these, and most of us strenuously disagree with them. But in another sense, white supremacy is the way our nation works. It is as if an unseen hand doles out privileges on the basis of skin color, and we don't even notice that it is happening.
February 17: Hanover v. Northrup, 325 F. Supp. 170 (D. Conn. 1970), with James Hanover. A profile in courage that speaks to both White Supremacy and Social Justice, in the case of Hanover v. Northrup, 325 F. Supp. 170 (D. Conn. 1970), from the US District Court for the District of Connecticut.
February 24: The Way We Were, with Rev. Russ Savage
February is Black History Month. Let us honor this occasion by recalling some experiences and memories about racism and segregation in this country. I will bring stories from my own memory and stories which people have told me over the years. Perhaps you will be reminded of some of your own stories and memories.
---
All are welcome. Entrance is the stairs/ramp on the right as you face the building. A social hour follows the service. Contributions of finger food are welcome. Dress is casual.
An adult is available on request to provide care for your infant or toddler during the service. If your child is restless, feel free to move to the comfortable lounge area through the double wooden doors.
---
Brief Remarks About Labor Day …
Bridging the Red Blue Divide