SHARE THE PLATE ON MARCH 18
We are very grateful for the devoted service provided by all our local fire departments over the past couple of weeks.
This Sunday, March 18, we will share our plate with the Sperryville Fire Department whose members worked very long shifts clearing trees and putting out fires during the recent storm.
Events & Announcements
March: Join Scrabble School on March 24th for a showing of The Wiz. The school also will host the fourth grade social studies classes at Rappahannock County Elementary School. The Scrabble School lesson plans have been an official part of the school's curriculum since 2013. The students' field trip culminates the classroom unit and is always a favorite of the students.
Check out their very informative website at: http://www.scrabbleschool.org/Precis.shtml
Knitting Ministry Do you knit or crochet? Are you interested in joining a knitting group with others from UUBRidge?
A knitting ministry is a group of friends that will meet occasionally to knit prayer/comfort shawls and lap blankets for UUBRidge Members and friends.
Why are they called "prayer" shawls? Because they hold our "prayers" of positive energy for the person who receives a shawl.
Do shawls make a difference? YES! Recipients in other congregations say things like "when I go for chemo I take my shawl and feel that I am not alone." Another comment "thank you for the beautiful shawl. It is a reminder of the comfort and support that Unitarian Universalists of the Blue Ridge have given me."
If you are interested, please contact Kathryn Treanor at Outreach@uubridge.org.
Sunday Services Begin at 10:30 a.m.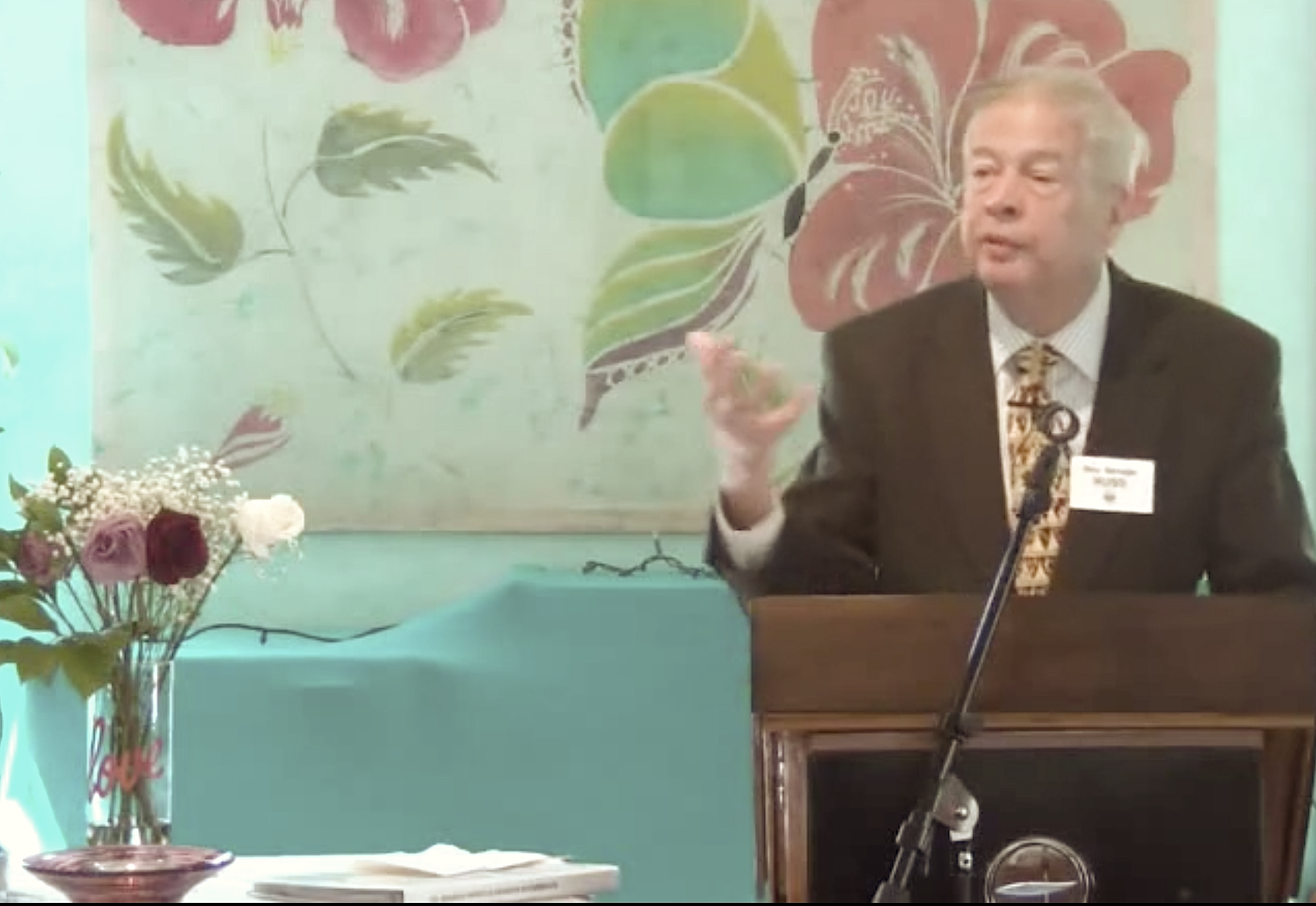 On behalf of the entire congregation, I bid you welcome to the Unitarian Universalists of the Blue Ridge.
We gather with our doubts as well as our convictions, with our fears and our hopes, with our failures and our aspirations, with our sorrows and our joys.
Whether you are joining us today for the first time, or you've been with us since this congregation's beginnings in 2008, you are welcome here.
Whatever the faiths you have now – if any – or whatever your heritage, you are welcome here.
Whoever you are and whomever you love, you are welcome here.
However you arrived at this beloved place, you are welcome here.
Services
All Services Start at 10:30 AM
March 18: The Other Side of the Self, Rev. Russ Savage. Each of us has a whole aspect of ourselves which we hardly know. Sometimes it emerges when we are under stress or at other unusual times. When it does, it may surprise and frighten us. Let us reflect on this unseen aspect of the self and how we might better know and understand it.
March 25: Presentation by the Environment and Social Justice Committee.
April 1: Dealing With the Easter Story, Rev. Russ Savage – The season of Easter is upon us again. Whatever we may tell ourselves, its story is not about bunnies or eggs or flowers, though all of them may be present. It is about something called resurrection. Can this story have any relevance for us as Unitarian Universalists? Come and let us struggle with it once again.
April 8: Witchy Woman, presented by Ellen Adams – understanding more about Wiccan Faith
All are welcome. Entrance is the stairs/ramp on the right as you face the building. A social hour follows the service. Contributions of finger food are welcome. Dress is casual.
An adult is available on request to provide care for your infant or toddler during the service. If your child is restless, feel free to move to the comfortable lounge area through the double wooden doors.
---